Belle Mehus Auditorium Information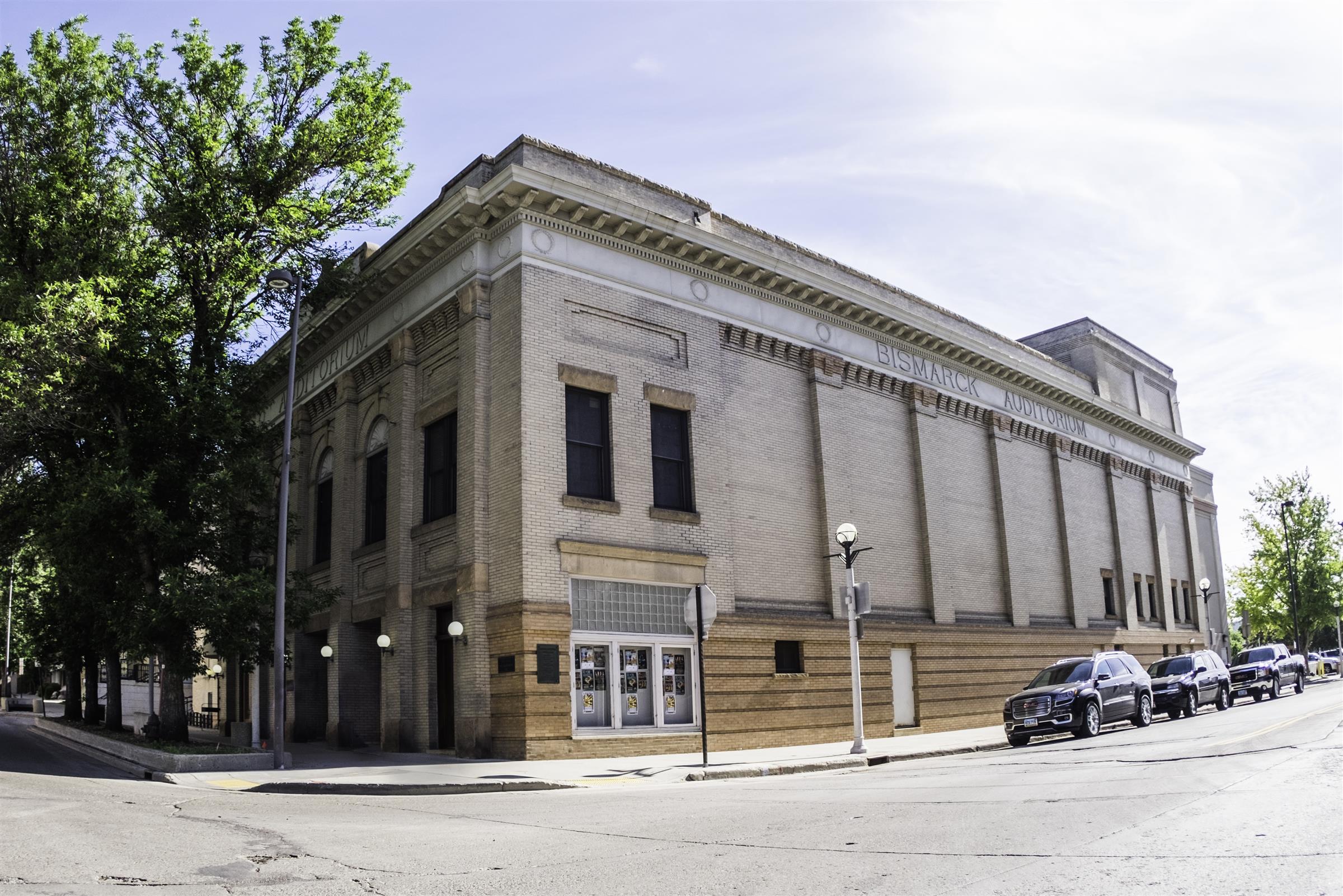 After first opening its doors to the public in January of 1914 the Belle has hosted everything from its first nights Reginald DeKoven's popular operetta, "Robin Hood," and more Italian operettas to screenings of "Birth of a Nation" to performances of the work of Beethoven, Tchaikovsky and Brahms. It is home to the Bismarck-Mandan Symphony Orchestral Association, the successor to the 1930s Little Symphony. It's not just theater or orchestral music at the Belle though, have a look through the events, and you will find Comedy shows, beautiful Ballets, full on music concerts with your favorite band playing everything from pop, rock, country to hip hop and some smooth blues jazz.

Following World War II, use of the auditorium declined. The movies and television provided new forms of entertainment, and by the 5Os, the once elegant auditorium had become downright seedy and something of an embarrassment, there was at this time serious consideration to demolishing the building. Fortunately by 1996 a $2.5 million renovation plan was approved to include expansion of both audience and backstage facilities along with the restoration and placing the building firmly on the National Register of Historic Places. The Belle was named after Belle Mehus, a long time patron of the arts, and piano teacher who taught here in Bismarck for over sixty years.
More Belle Mehus Auditorium information:
Ticket Policy:
Read about the ticket policies from our preferred ticket reseller and about their authenticity guarantees.
Seating Map:
Have a look at the Belle Mehus Auditorium seating map and learn about different seating arrangements.
Parking Information:
Driving to the venue? Read more about Belle Mehus Auditorium parking options here.